Well .........as promised.......... here they are ....20 famous mugshots!.........actually i lied .......i never promised you shit !!!!! .....but here are 20 famous mugshots...... for your pleasure ........or not .....enjoy or not !!!!!! ..........
The 20 Most Iconic Celebrity Mugshots of All Time
TRUMP JOINS A LONG LINE OF FAMOUS PEOPLE WHO HAVE SQUARED UP TO POLICE CAMERAS.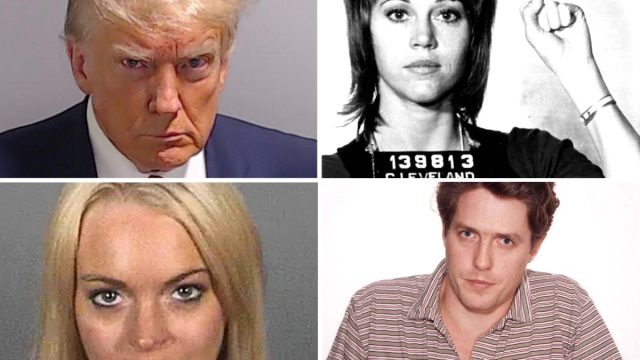 Donald Trump surrendered to felony charges at Fulton County Jail in Georgia, finally posing for a booking photo. This made him the first president to have a mugshot taken, solidifying his outsider image for his supporters. He joins a lineage of renowned individuals who have faced the lens of police cameras. Keep scrolling to see the twenty most iconic celebrity mugshots of all time.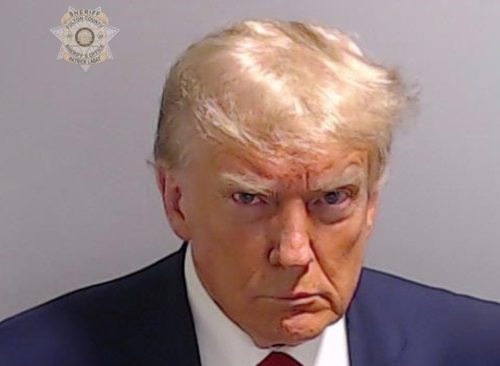 Donald Trump's mug shot image emerged an hour after his release from jail, having posted a $200,000 bond. The arrest stemmed from 13 charges linked to his alleged involvement in an attempt to subvert the 2020 Georgia election. The photo captured at Fulton County Jail shows inmate number PO1135809 dressed in a blue suit, white shirt, his usual red tie and posed against a gray backdrop. The picture is completed by the Fulton County sheriff's watermark located in the upper left corner.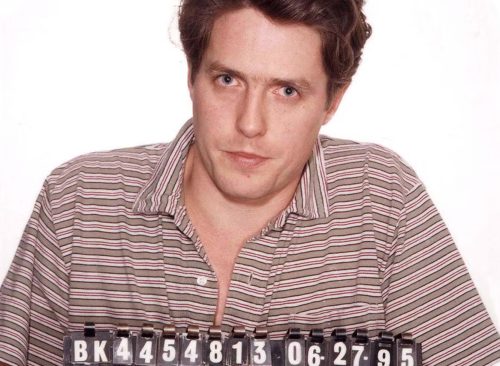 In 1995, British actor Hugh Grant faced arrest due to lewd conduct with Divine Brown along Sunset Boulevard in Los Angeles. This incident occurred shortly after his rise to fame with the movie Four Weddings and a Funeral. Grant was in Hollywood for the promotion of his upcoming film, Nine Months. As a consequence, he was fined $1,000 and mandated to engage in an AIDS education program.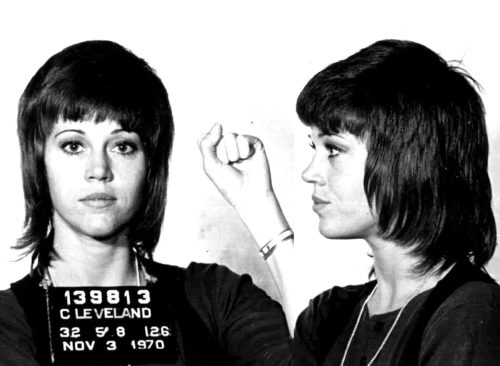 In 1970, Jane Fonda was arrested in Cleveland on unfounded drug-smuggling charges. Her mugshot, in which she defiantly raised her fist, became an iconic image. Although the charges were swiftly dismissed, Fonda sold merchandise like mugs and T-shirts featuring the image on her personal website.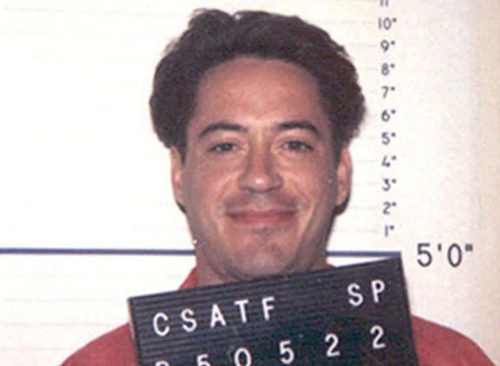 In 1999, Robert Downey Jr. pleaded with the judge to avoid state prison after facing yet another arrest. Despite his plea, he received a three-year sentence due to persistent probation breaches linked to drugs and weapons offenses. Following rehabilitation, his close friend Mel Gibson covered his insurance bond for the 2003 film The Singing Detective, which allowed Downey to make a triumphant return to the limelight and enjoy substantial success.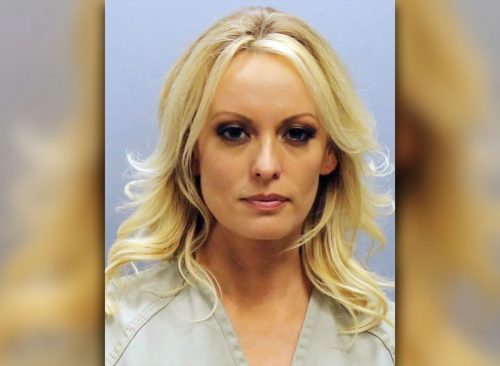 In July 2018, adult star Stormy Daniels was arrested in a Columbus, Ohio, strip club. She faced charges of illegal sexually oriented activity and a misdemeanor. The charges were later dropped and Daniels filed a civil rights lawsuit against the city of Columbus. She was awarded a settlement of $450,000 in 2019.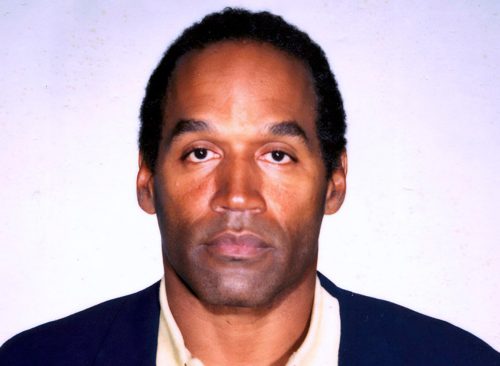 In 1994, O.J. Simpson's arrest in Los Angeles, both as a football icon and actor, produced an instantly infamous mug shot. Time magazine featured Simpson's mug shot on its cover the following week. However, the publication generated controversy by digitally adjusting his skin tone to appear darker, which sparked significant backlash and prompted an apology from the magazine.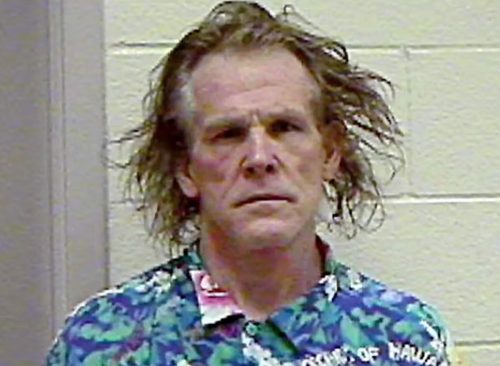 In 2002, actor Nick Nolte's drug addiction led to his arrest after being pulled over by the police for erratic driving on a highway. In his 2018 memoir, he revealed that on the day of his arrest, he consumed the street drug GHB, which he had been misusing for four years, before hitting the gym. After reflecting on his behavior, Nolte realized that he needed to change and checked into a treatment center. He had been named "Sexiest Man Alive" by People magazine in 1992, but 10 years later, he realized he looked like a madman.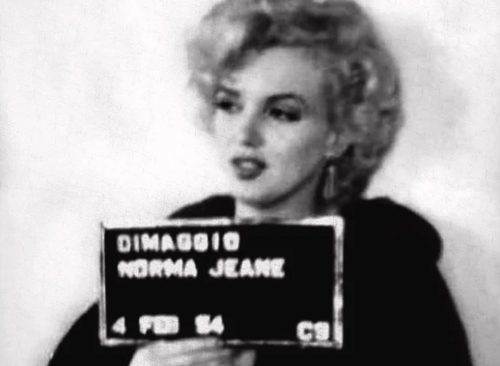 In 1954, Marilyn Monroe was unexpectedly arrested for driving too slowly on Wilshire Boulevard in Los Angeles. She was charged with not having a valid driver's license and missing a court appearance, resulting in a $56 fine.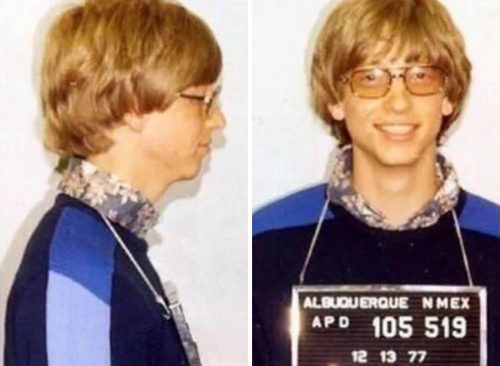 Trump wasn't the first billionaire with a mug shot. During his early 20s, Microsoft founder Bill Gates was apprehended in New Mexico for disregarding a stop sign. The subsequent discovery of his lack of a driver's license led to his arrest. His mug shot, however, didn't reflect much concern about the situation.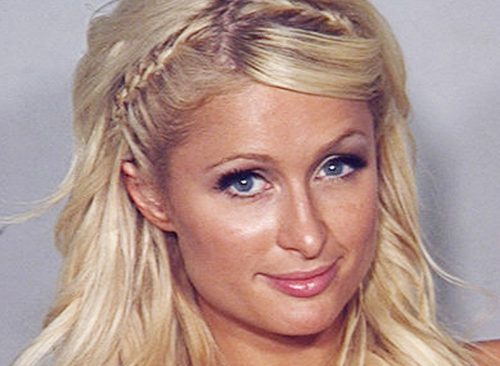 In 2010, Paris Hilton, the heiress and socialite, encountered legal trouble when she was apprehended in Las Vegas for possessing 0.8 grams of cocaine, discovered in her purse. Pleading guilty, she was fined $2,000 and mandated to perform 200 hours of community service.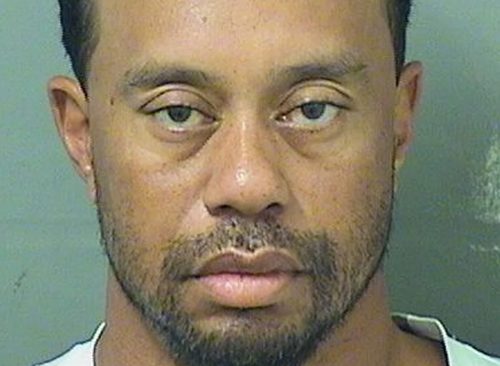 In May 2017, renowned golfer Tiger Woods faced a DUI arrest after being found asleep in his stationary car on the road. Attributing it to the interaction of prescription drugs, he received a year of probation, coupled with alcohol abstinence and regular drug testing, along with a $250 fine. In 2021, Woods survived a severe single-vehicle accident.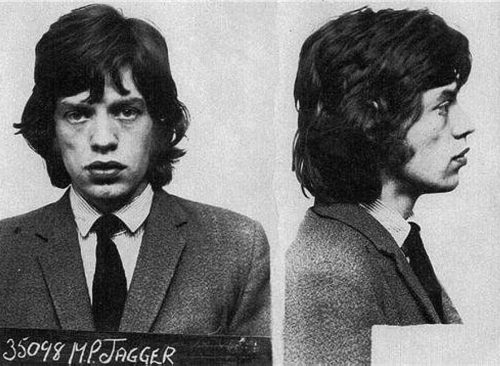 In 1967, Mick Jagger faced arrest during a raid at Keith Richards's home in West Wittering, Sussex, on drug charges. Despite being initially fined £200 ($250) and handed a three-month jail term, he spent only one night in Brixton prison before being released on bail. This high-profile case spurred widespread attention and even prompted a notable Times leading article titled Who Breaks A Butterfly On A Wheel? penned by William Rees-Mogg.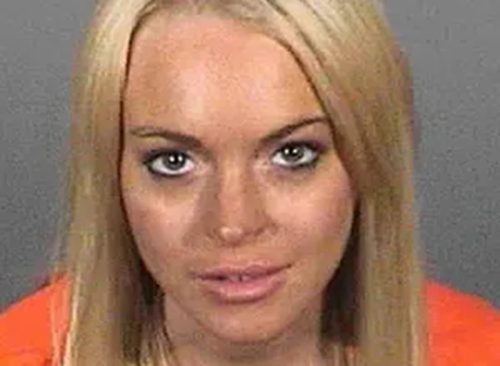 From 2007 to 2012, Lindsay Lohan was repeatedly arrested for drug, alcohol, and theft charges. This mugshot, taken in 2010, was a result of a missed court appearance and her alcohol-monitoring ankle bracelet lighting up at an MTV event. In 2015, Lohan was relieved of probation and has since maintained a trouble-free path.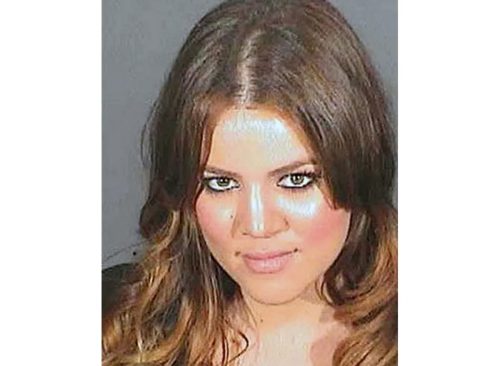 In 2007, American media personality Khloé Kardashian faced arrest for driving under the influence. Following her arrest, she was required to finish an alcohol education course. However, her parole breach led to a brief prison term. Despite the initial 30-day sentence, she served only three hours behind bars.
In March 1976, David Bowie faced a court appearance subsequent to his arrest for marijuana possession in Rochester, New York, post a performance. Alongside three others, including Iggy Pop, he was detained and subsequently released on a $2,000 bail.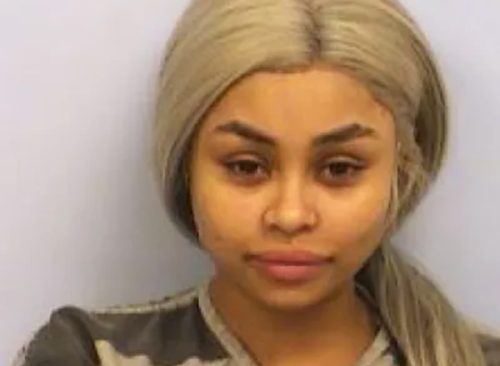 In 2016, American model and actress Blac Chyna (Angela Renée White) faced a drug possession arrest in Austin, Texas. Prior to this, she had been apprehended for various charges including assault, disorderly conduct, theft, and speeding. Notably, she has since opted for some plastic surgery reversal, closed her OnlyFans account, and undergone a religious conversion to Christianity.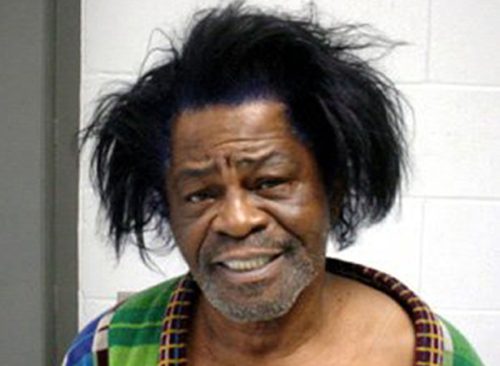 In 2004, US soul singer James Brown appeared worse for wear following an arrest in South Carolina due to domestic violence reports. This incident added to a history of legal troubles, including a two-and-a-half year sentence for drug and assault charges in 1988, accusations of wife-beating in 1995, and a 1998 car chase where he attempted to ram police cars across two states. Brown paid a $1,000 fine for the 2004 offense before his passing in 2006.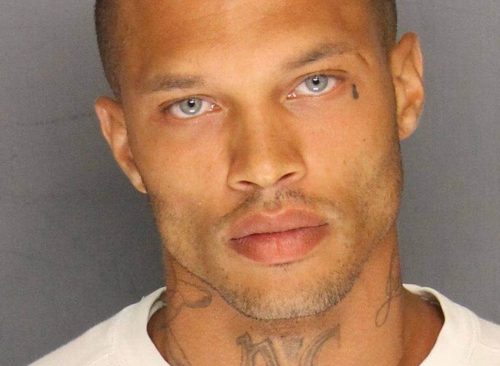 Jeremy Meeks, a model and actor, gained fame in 2014 due to his striking mug shot. He was facing a felony weapons charge. After being released from a California correctional institution in 2016, Jeremy Meeks secured a modeling contract and has since achieved remarkable success in the industry. He has also contributed to BET movies, established his own fashion line in Germany, and shares a child with his former billionaire partner. In addition, he actively engages in charitable endeavors, supporting foster children and juveniles in detention. Recently, he expressed his gratitude on Instagram, saying, "I'm so GRATEFUL. It's hard to believe how much my life has changed."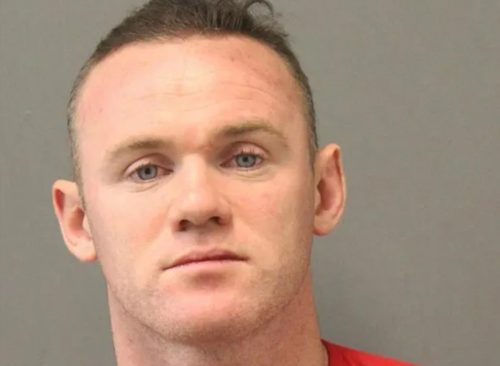 In 2018, former England soccer captain Wayne Rooney faced arrest at a Washington DC airport for public intoxication and using profanity. Rooney attributed the incident to a mix of sleeping pills taken during a flight from Saudi Arabia and alcohol consumption. He settled the matter by paying a $25 fine and $91 in costs.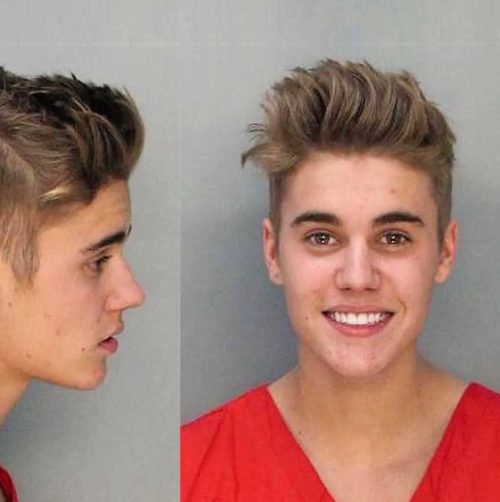 Justin Bieber was arrested in Miami, Florida, for driving under the influence, using an expired license, and resisting arrest while drag racing. Despite having a blood alcohol level below the legal limit, he was underage and still drinking. He also had marijuana and Xanax in his system. Bieber was released from jail the next day after posting a $2,500 bond. He pleaded not guilty to all charges based on his attorney's advice.