here is the prime example why Left UK fucking cold ....cold as fuck !!!!!!!!!!!!!!!!....it is always cold as shit in the UK ............. fucking toilet of a place ........OOOOOOH!!!!!! the queen .....cup's 'o' tea ......fish and chips ......the royal family .........braveheart ......and irish spring soap bollocks................ well look at this fucking load here .......i have to say no fucker in their right mind can be proud to be British .........if you like the snow .....snow angels ....making snow men .....all things snow related am,d bollocks with freezing cold ......then this shithole is for you and good riddance i am stuck here in sunny ........yes !!!!!!sunny south Florida ....shorts sunglasses and sandals ....yes and loving it ,.......fuck the cold and all cold things related ........having to stock up on shit .....snow chains for your tires .......16 layers of clothing and of course winter bush barf !!!!!!chunder ...........i would rather die of heat exhaustion than freeze t
Snow, rain and floods make bank holiday travels a trial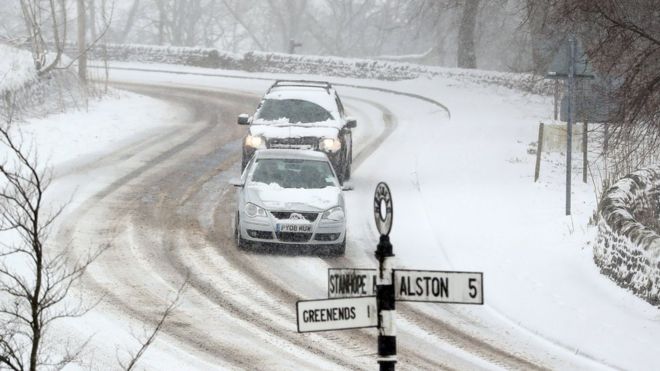 Travellers returning from bank holiday trips faced delays as heavy rain and snow closed roads.
Up to 4in (10cm) of snow covered parts of Scotland, northern England and north Wales, while torrential rain fell in southern England.
Flood warnings and alerts are in force in England, Scotland and Wales.
The Met Office has issued yellow weather warnings as the AA warns that motorists faced one of the busiest bank holidays on the roads in recent years.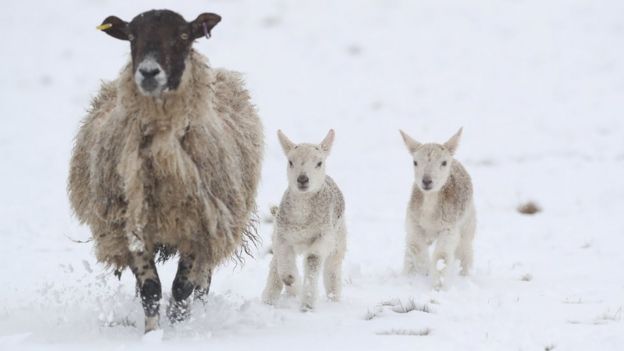 BBC Weather presenter Nick Miller said: "It will be a chilly night to come in Scotland with further sleet and snow - we could well see some significant accumulations in the Highlands.
"Elsewhere we'll get some clear spells with some showers around. Some of those could be on the heavy side, particularly into England and Wales where it will be a mild night. But you'll see in northern England, northern Ireland and Scotland, temperatures are still struggling."
Roads closed by floods and snow included:
The A616 in South Yorkshire in both directions between A628 (Hazelhead) and A6102 (Deepcar).
The A628 Woodhead Pass in both directions due to snowy weather conditions between the A616 and A57.
Four roads in Derbyshire: The A53 at Axe Edge, A54/A537 at the Cat and Fiddle, A57 Snake Pass and the A6024 at Holme Moss.
The A14 westbound exit slip at Junction 28 near Cambridge owing to flooding.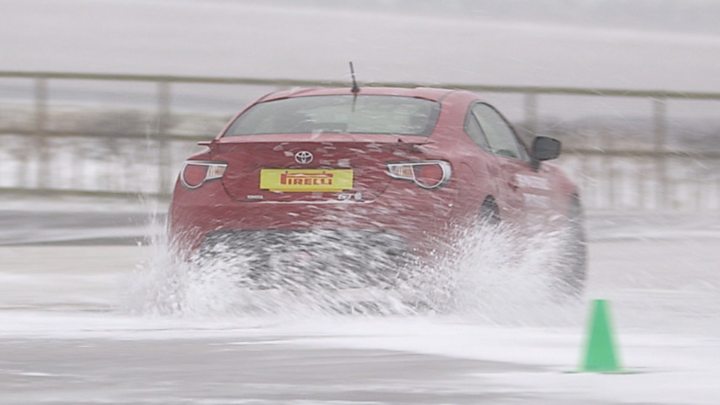 Police also warned of localised flooding, advising motorists to avoid deeper water.
o death .....sunny south floeida .............