As you already know by now.......i love near naked or nakedness .......by now ......as i am a shallow pig ....and love tits...... and clits...... and female bits......and loving the female forum....why ......because i can ......that's why ........and if you pay me lots of money .......you can tell me otherwise......otherwise go fuck yourself ......simple.......so with that in mind ..here are some nice nearly naked pics of ......enjoy or not it's your bag...........even women love naked bodies ...........becasue they are 5 drinks away from being a rug muncher...........
SLAM DUNK! KENDALL JENNER GOES PUBLIC WITH HER NEW NBA BOO
New York, New York – Kendall Jenner was dressed to kill on her public date night out, strutting hand-in-hand with her latest love interest Devin Booker – breaking every rule she's followed until now.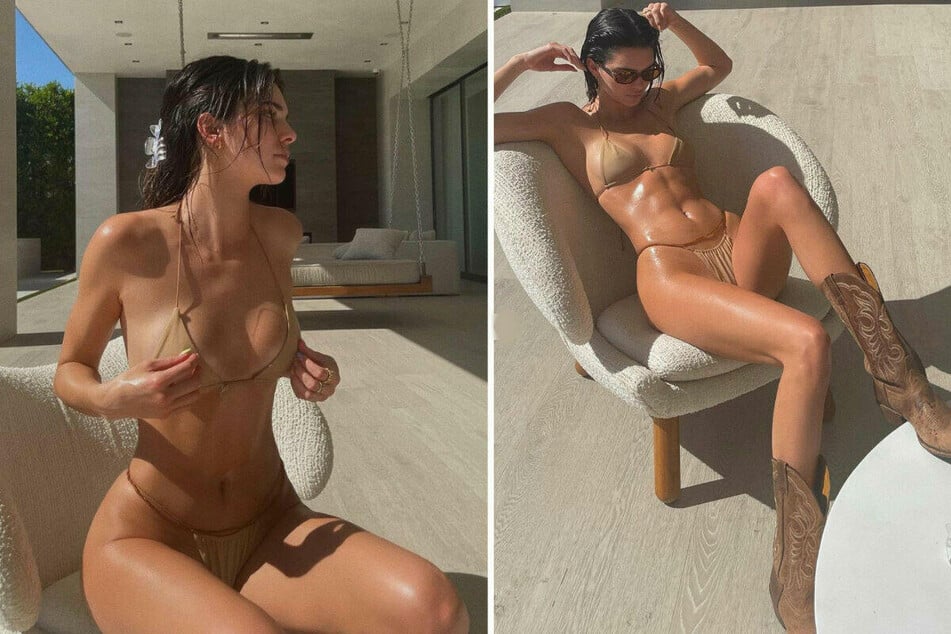 It's not easy to have a private life when you're a part of the Kardashian crew. Yet somehow, Kendall Jenner has managed to fly relatively under the radar when it comes to her romantic partners.
Despite her low-key nature, Jenner seems to have ditched caution for clout, toting the 24-year-old NBA star on her arm as she gallivanted from hot spot to hot spot on her date night out in New York City.
The model mixed her casually pulled back hair with flip-flops and a strapless, camel-colored latex bodysuit, matching in perfect harmony with Booker's laid back attire including camel pants of his own.
A source told Entertainment Tonight that the couple was anything but shy on their night out. Apparently, they were openly flirting, laughing, and getting frisky with one another over dinner at the popular Greenwich Village restaurant Carbone.
Jenner and Booker then took their romance behind closed doors at the private, members-only club Zero Bond in NoHo. According to the source, this is where the two were able to mack on each other, away from the prying lenses of photographers.
Though the 25-year-old is a professional at keeping her personal life under the paparazzi's radar, the source said she's extremely happy in her relationship with Booker, to the point where she doesn't care who knows